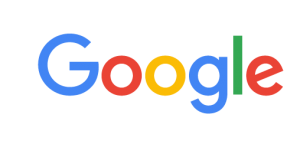 What are Google Consumer Apps?
Google Consumer Applications are governed by a contract between you and Google. These apps are not subject to the same agreements that UC Berkeley has in place for core Google Workspace apps, and they often contain specific terms of use regarding privacy, security, government access, and support. Consumer apps include products such as YouTube and Maps. 
What are Recommended for Google Workspace Applications?
Recommended for Google Workspace Applications are third-party consumer applications featured in the Google Workspace Marketplace, which are considered to be secure, reliable, high-performing and well-integrated with Google Workspace products. They have been reviewed by Google and an independent third-party security firm to make sure the applications are safe, reliable, and meet Google's requirements for high quality integrations. Google may have a commercial relationship with some of these application providers. Learn more about Recommended for Google Workspace Applications, including the evaluation process and security review that took place.
What Data is Acceptable for Google Consumer Apps and Add-Ons?
Each consumer application and add-on has its own terms of service and is not covered under our agreement between UC Berkeley and Google. Anyone using these apps or add-ons with their UC Berkeley account must still adhere to UC policies and procedures. For example, if you would like to create content within YouTube, UC policy requires that you caption your videos. For instructions on how to caption your videos visit Web Access
Most importantly, consumer apps and add-ons are not FERPA compliant. All data should be data classification UC P1 (formerly UCB PL0), which means information intended for public access. For more details see: Data Classification Standard. A best practice would be to install the application or add-on using a departmental Special Purpose Account that does not have sensitive content stored within bDrive
To learn more, see Keeping Sensitive Data Safe
Get Help
UC Berkeley does not offer user support for Google Consumer Apps; however, Google offers many resources, including:
Which Consumer Apps are Currently Enabled?
The following consumer Google Apps are currently enabled for all users:
App Maker
Applied Digital Skills
Blogger
Chrome Web Store
Currents
FeedBurner
Google Alerts
Google Analytics
Google Bookmarks
Google Books
Google Cloud Platform
Google Cloud Print
Google Custom Search
Google Data Studio
Google Earth
Google Groups
Google Maps
Google My Maps
Google Photos
Google Play
Google Public Data
Google Search Console
Google Takeout
Google Translator Toolkit
Location History
Managed Google Play
Material Gallery
Scholar Profiles
Search And Assistant
Third-Party App Backups
Tour Creator
Web and App Activity
 YouTube
*Learn more about the differences between Groups and Groups for Business
For additional details, please review Which Google Apps are enabled?
Which Google Workspace Add-ons are currently available?
The following 'Works with Gmail' and 'Works with Drive' applications may be installed on bConnected Google accounts: