Celebrate Love Data Week (LDW) by joining us for a series of events from February 10 through February 14, 2020.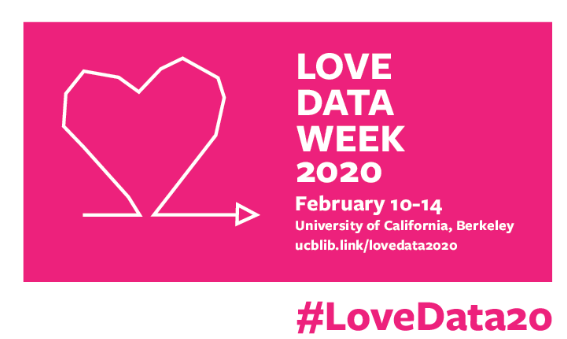 This nationwide campaign is designed to raise awareness and build a community to engage on topics related to research data management, sharing, preservation, reuse, and 

other

 research data services. Students,

 faculty,

 researchers, librarians, and data specialists are invited to attend these events to gain hands-on experience, learn about resources, and engage in discussions around data needs throughout the research process.

At UC Berkeley, the event is celebrated in partnership with the Library, Research IT, Information Security Office, D-Lab, Academic Innovation Studio, and the California Digital Library (CDL).

To register for these events and find out more, please visit: ucblib.link/lovedata2020